-News-
posted-on: Jan 29, 2018 4:03pm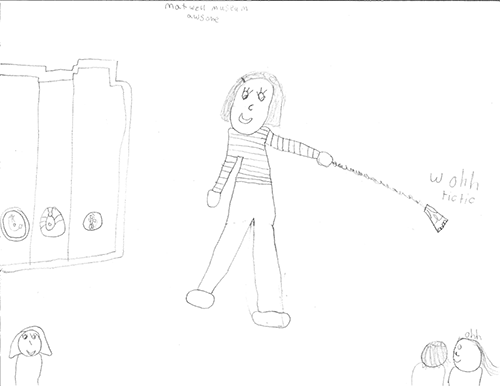 The Garth and Elaine Bawden Adopt-A-Bus Fund promotes awareness of the richness and diversity of human culture through the Maxwell Museum's child education program. 
The Adopt-A-Bus program serves 3rd – 5th grade students attending Title-One Albuquerque Public Schools that lack the resources to support enrichment programs beyond their core curricula. By elementary students to the Museum to see the creativity of material culture, especially in our region, and to learn its cultural and historic context from experienced teachers, the Maxwell's bus program broadens awareness of the wider human world in our children, encourages tolerance of other people through knowledge, and helps strengthen their sense of identity. 
The Maxwell's bus program is chiefly financed through private contributions.  Because of the important role that it plays in facilitating the public educational mission of the Museum and University, Garth and Elaine Bawden established a fund that will help sustain the program, and invite others to share in this endeavor by contacting the Maxwell's Education Division for more information at 505 277-2924, or visiting the UNM Foundation webpage at  https://www.unmfund.org/fund/garth-and-elaine-bawden/ to make a contribution.