Maxwell Museum Blog
Post Date:
Monday, June 29, 2020 - 14:00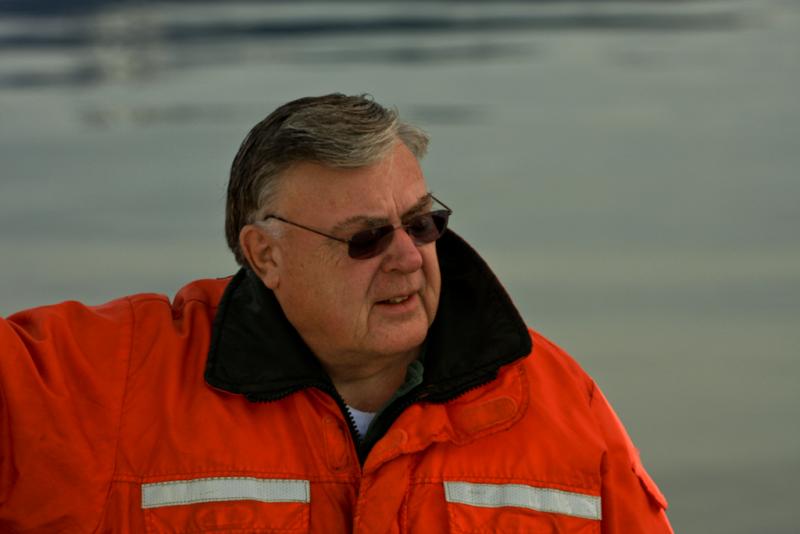 Following his tenure as director, Garth Bawden served as Interim Chair of the Department of Anthropology before formally retiring from UNM in 2006 Bruce Huckell served as Interim Director of the Museum from 2005 until 2007.
In 2007, Dr. E. James (Jim) Dixon was hired to be the fifth Director of the Maxwell Museum and Professor of Anthropology, positions he held until 2016. Dixon, a specialist in Alaskan archaeology and early human settlement of the Americas, had a long career as a museum curator and professor, first at the University of Alaska Museum and later at the Denver Museum of Natural History and University of Colorado.
He joined the Maxwell at a challenging time, as the economic recession hit New Mexico and UNM hard and the Museum faced serious budgetary challenges. Nonetheless, during his tenure, the Museum continued to improve its collection care, raising funds to install compact storage units for subsets of the archaeology and ethnology collections. Museum and collection records and photographs were centralized into the Maxwell Museum Archives (located in the Hibben Center) and professional archivist Diane Tyink was hired to bring order to the Museum's voluminous records of field notes, photographs and faculty and curatorial research records and personal correspondence. In 2015, the Maxwell Museum hired Meghan Truckey, its first dedicated collection manager in several decades, who joined Tyink and Database Manager Dorothy Larson in working to ensure the Museum's records were well-managed and collections well-cared for.