Maxwell Museum Blog
Post Date:
Monday, July 13, 2020 - 18:15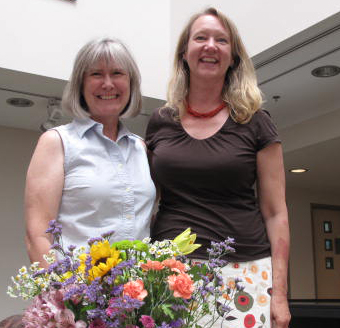 Under Dixon's leadership, the Maxwell worked to strengthen its ties with other UNM Museums. UNM had conducted a campus wide audit of University museum and public art collections shortly before his arrival on campus. Dixon was appointed to chair a committee to develop campus-wide policies and procedures for Museums and Collections (UNM Policy 6410). This process resulted in the establishment of the Museum Council, a group with representation of the UNM Museums, President, Provost, Deans, Safety and Risk Services, and the Director of the Museum Studies Program. Speaking for all UNM museums, the Council is able to advocate for their shared facility, security and database needs and create opportunities for new collaborations.
Dixon also led the efforts to re-establish a Museum Studies program at UNM and hire its first director, Professor Loa Traxler. This interdisciplinary program serves students from across the University, offering an undergraduate minor, Graduate Certificate and Master's Degree. With offices in the Hibben center, students in the program make regular use of the Maxwell Museum collections in class projects and contribute to the Museum's work through required internships.
Following Dixon's retirement in 2016, Archaeology Curator Dr. David A. Phillips stepped in for a two year term as Interim Director, a position he held until the hiring of the Museum's sixth Director Carla M. Sinopoli, in Fall 2018.