Maxwell Museum Blog
Post Date:
Thursday, April 2, 2020 - 08:00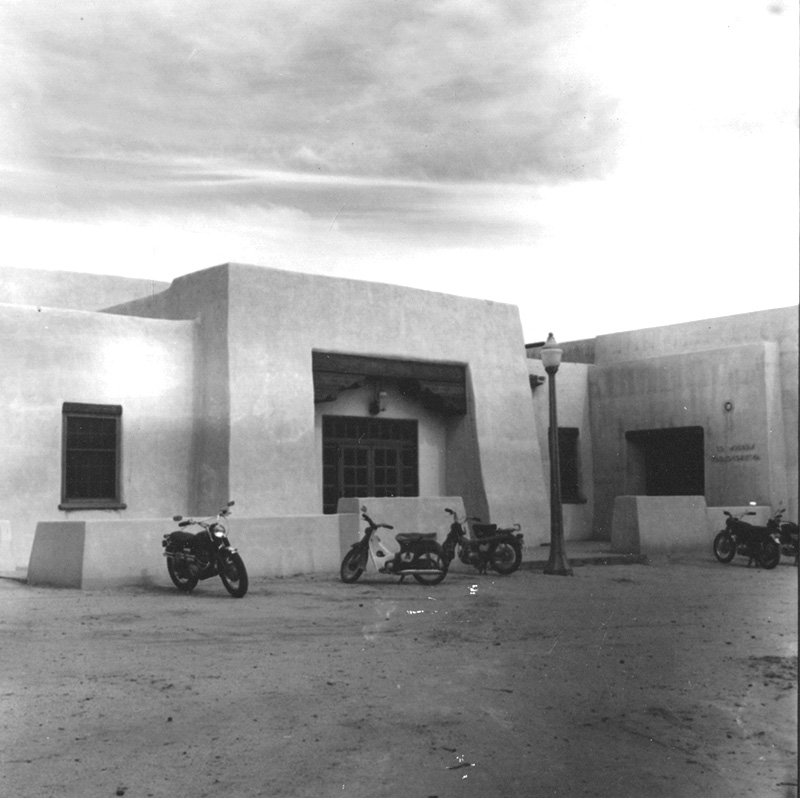 In 1932, the University of New Mexico opened the doors of Albuquerque's first public museum: the Museum of Anthropology (now Maxwell Museum of Anthropology). Since then, our museum has been a center for research, teaching, and public communication on the archaeology and contemporary cultural diversity of the U.S. Southwest and the global human story from our species' earliest origins until today. We began, more modestly, as a facility to store and display collections from excavations around New Mexico conducted by archaeological field schools of UNM's Department of Anthropology. Over nearly 90 years, our collections have grown to more than 3 million archaeological and ethnographic objects from around the world, osteological collections, and archives that document the storied history of UNM Anthropology. In addition to our core exhibitions, Peoples of the Southwest and Ancestors, we share current anthropological scholarship and debates with the UNM community, K-12 students, and the larger public through educational and public programs and temporary exhibitions.
Over our history, the Museum has had several homes. In 1972, we were renamed the Maxwell Museum of Anthropology in honor of Dorothy and Gilbert Maxwell, whose donation supported a major expansion of the building that we occupy today (along with the adjacent Hibben Center that opened in 2002—be sure to stop there to see the Smith Family Totem Pole). With our associated research units—the Office of Contract Archeology and the Alfonso Ortiz Center for Intercultural Studies—the Maxwell Museum is a vital center for the study and exploration of our region's—and humanity's— deep history and remarkable cultural diversity.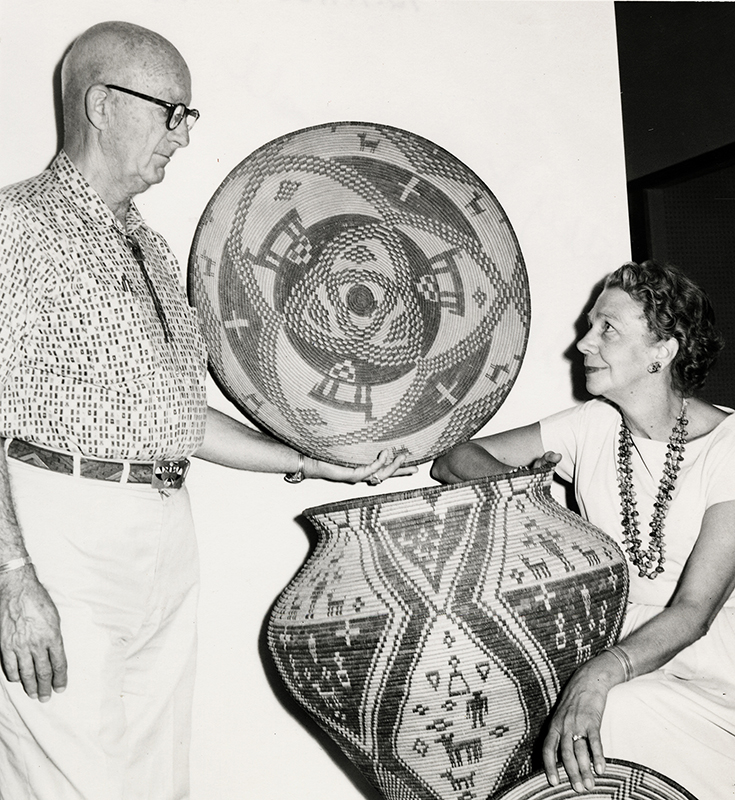 Dorothy and Gilbert Maxwell. The Maxwell museum was renamed in honor of their support for expansion.
Top Image: University of New Mexico Anthropology building (originally the Student Union Building) circa 1960. South view