Maxwell Museum Blog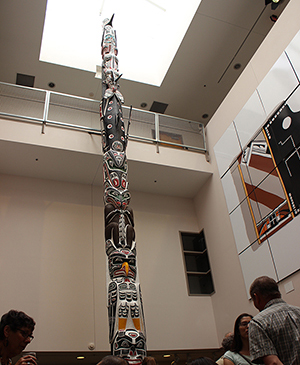 The Smith Family Totem Pole was blessed by a delegation from the Tlowitsis Nation on September 16, 2017. At the blessing ceremony, Chief Danial Smith gave a moving statement:
My heart is full, and you can tell from the look on my family's face that there is a lot of joy, and we are able to put something to rest and to open up a new chapter with a connection to not only all the people that we've met but to the Maxwell Museum, and recognize what they've done. They've corrected something and stand with honor, that we feel very blessed and happy. Thank you for the hard work, the dedication, that has been put in to make this day happen, to peacefully correct what had happened in the past, and thank you from the bottom of our hearts. This is from me and my family.
In acknowledging this troubled history, honoring the family's wishes, and agreeing to be better stewards of their cultural heritage, the Maxwell Museum now serves only as a repository for the pole, rather than as its owner. Today, Chief Danial Smith and the Tlowitsis Nation prefer the pole to remain at UNM, provided it receives proper care. But in the future, should they wish the pole to be repatriated, it will be returned to them. A further agreement between the UNM entities party to the Memorandum of Understanding and the Tlowitis Nation is to provide for a replica of the pole, to scale, to be carved and raised in front of the new community center on the Tlowitsis reserve in Campbell River British Columbia, Canada.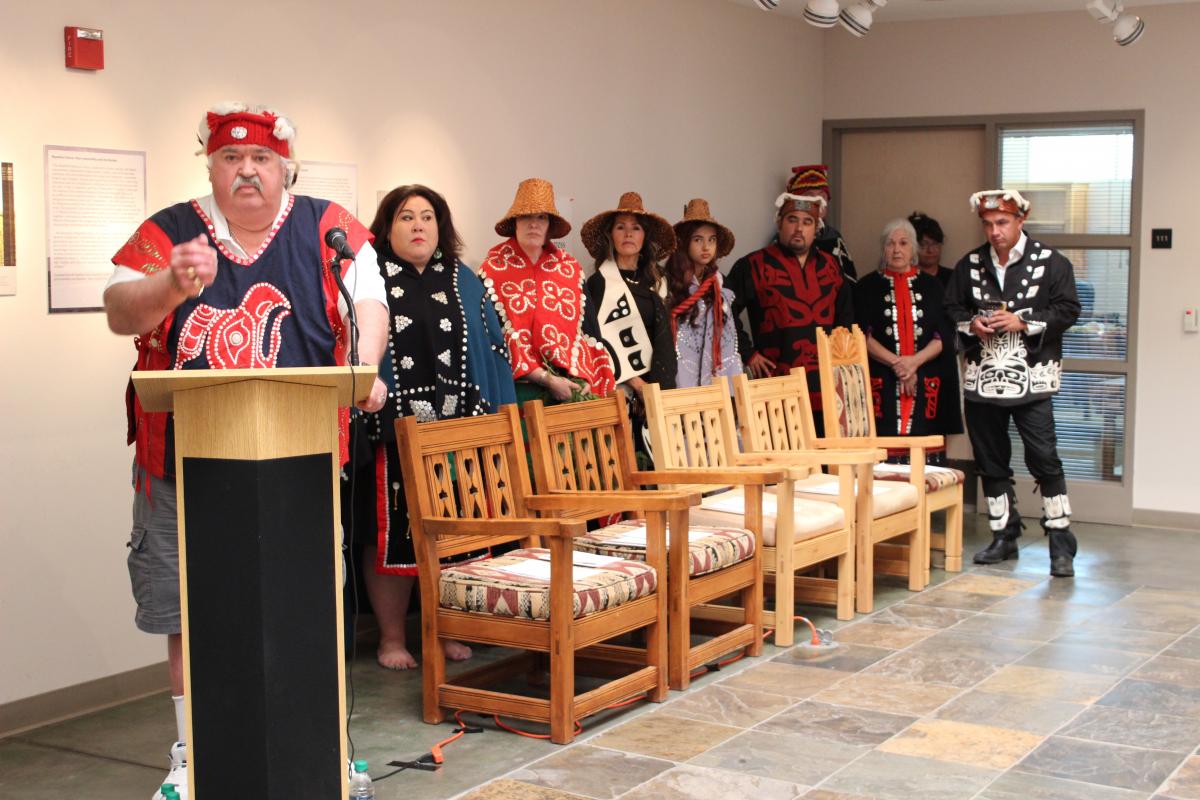 Tlowitsis Delegation, Totem Pole Blessing, September 16, 2017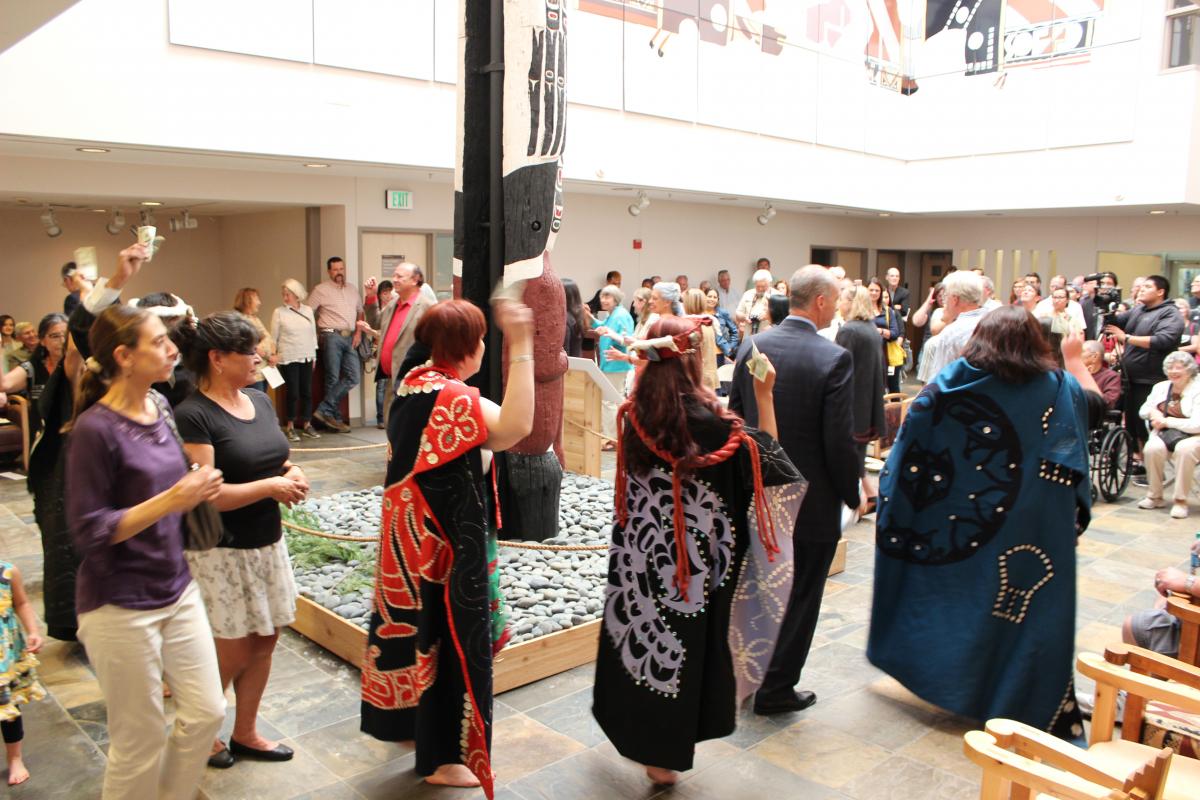 Community members are invited to celebrate the blessing of the Smith Family Totem Pole
 
Notes:
Information on the pole's origin and circumstances of its removal, genealogical relationships, and names is from correspondence between Peter McNair and Jay Stewart to Danial Smith, February 2017, in the Maxwell Museum Archives. See also Ronald W. Hawker, 2016, Yakuglas' Legacy: The Art and Times of Charlie James, University of Toronto Press.
Additional information:
https://www.tlowitsisnation.ca/
https://anthropology.unm.edu/research/the-smith-family-totem-pole-tlowitsis-nation.html
https://www.bgc.bard.edu/research-forum/projects/4/the-distributed-text-an-annotated