Maxwell Museum Blog
Post Date:
Monday, August 17, 2020 - 15:30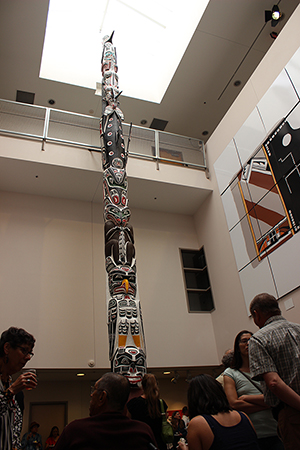 This week, we continue the story of the Smith Family Totem Pole.
For decades, the pole was displayed at UNM without interpretation connecting it to the community from which it was taken, and for whom it has continuing significance (Hibben actually misattributed the pole to another Northwest Coast nation). In December 2016 Chief Danial Smith, the descendant of the original owners, visited the University of New Mexico to develop a Memorandum of Understanding for relocating, restoring, and re-interpreting the pole in collaboration with the Maxwell Museum, Department of Anthropology, and the Ortiz Center for Intercultural Studies. With initial funding from the Ortiz Center and subsequent funding from the Frank C. Hibben Trust, in the spring of 2017 the pole was relocated from the Maxwell Museum courtyard to the Hibben Center atrium, where it was restored by lead carver Tom Hunt, Jr. and his apprentice Bertram Smith according to the wishes of the Smith family. In consultation with the carvers, conservators Landis Smith, Rae Beaubien, and Mina Thompson prepared the pole for restoration and addressed problems that arose during that process.
In June 2017, Chief Smith returned to the Museum to see the restored pole and plan for its blessing. At the September ceremony nine Kwakwaka'wakwa cultural representatives performed a blessing, making the pole safe to remain in New Mexico. After opening remarks by Chief John Smith, Chaoki Abdallah, President of the University of New Mexico, the Maxwell Museum's Acting Director David Phillips, Chair of the Department of Anthropology Les Field, issued formal apologies to the Tlowitsis Nation, committing to collaborate with the Family and Nation to care for and interpret the pole according to their wishes.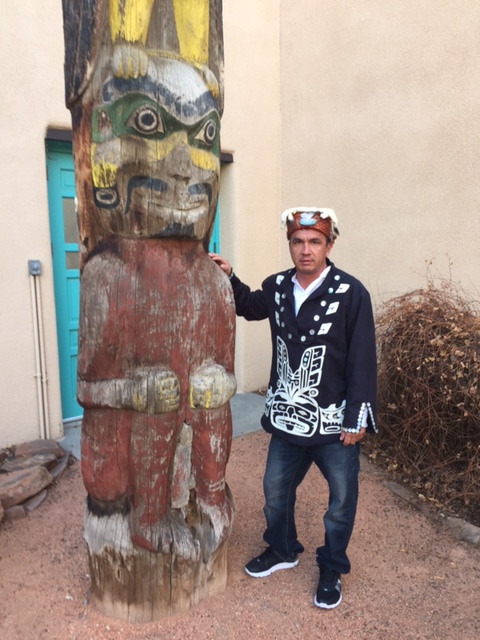 Caption: Chief Danial Smith of the Tlowitsis Nation stands with the Smith Family Totem Pole at the Maxwell Museum 2017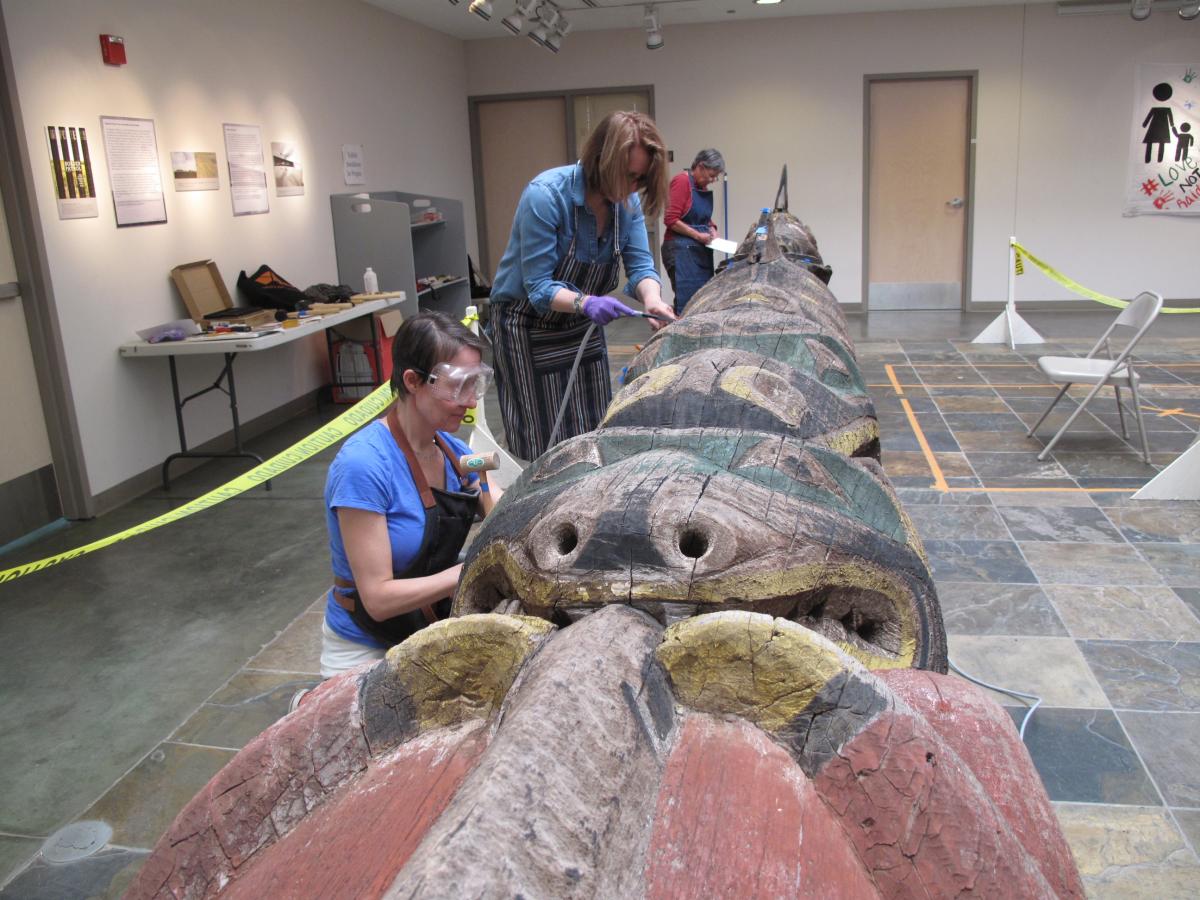 Caption: Conservators prepare the Smith Family Totem Pole for restoration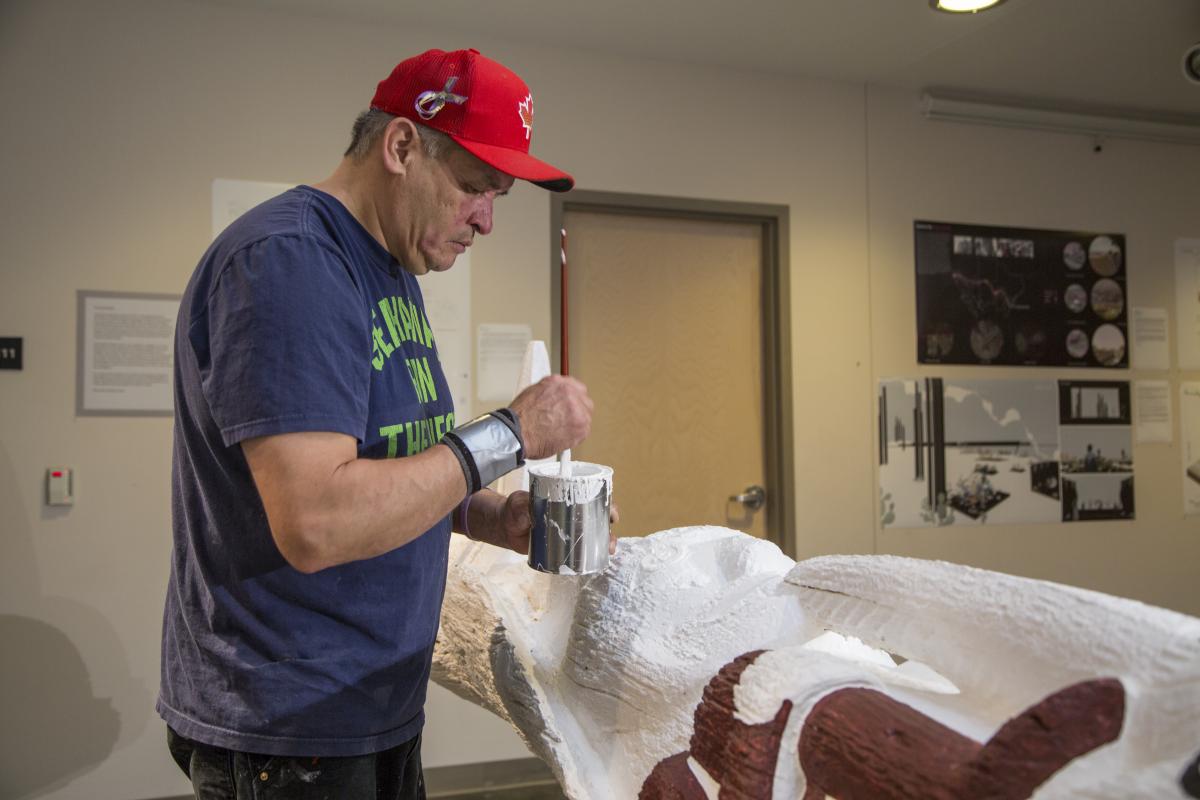 Caption: Lead carver Tom Hunt Jr. restores the Smith Family Totem Pole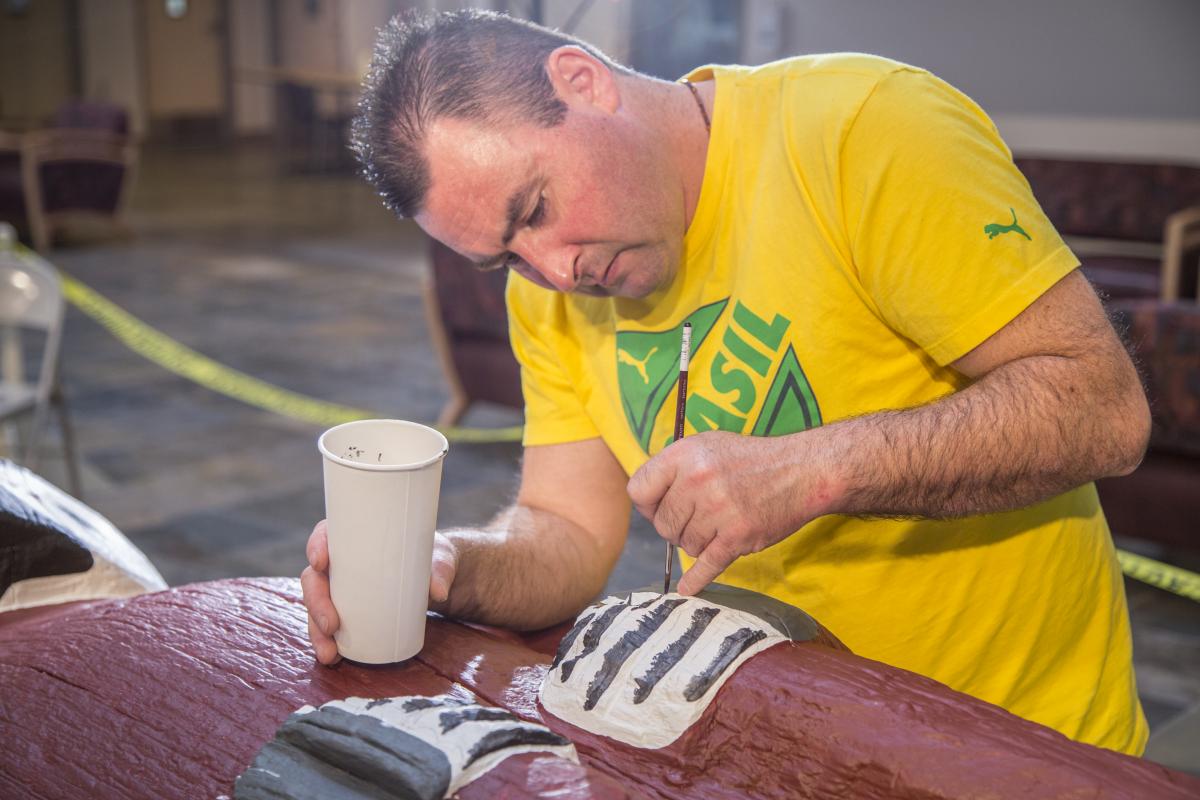 Caption: Carver Bertram Smith restores the Smith Family Totem Pole
To see video about moving and repairing the totem pole:
Next week (Part 4 of 4), we wrap up the Smith Family Totem Pole series.