Maxwell Museum Blog
Post Date:
Monday, September 28, 2020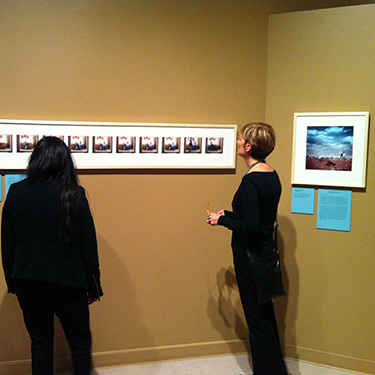 In the nearly 50 years since the Maxwell Museum of Anthropology has been in its present location, the Museum has hosted approximately 150 temporary exhibitions. Over the next few weeks, we will look back at some of them.
Accompanying the historic photographs of the Navajo Nation in the Woven Stories exhibition featured last week, the 2012 exhibition "Present Tense" presented images of contemporary Navajo (Diné) life through the eyes of Diné photographers.
As described in the exhibition's introductory panel:
"Non-Native explorers, colonizers, anthropologists and settlers have been taking photographs of Navajo people since the time of their first encounters.  The technology of photography was barely a decade old when the U.S. Government took possession of the Southwest region in 1848.  Native American scholar and award winning filmmaker Beverly Singer (Tewa/Diné) reflects that "Navajos…begin to lose their self-identity through portrayal by non-Indians."
These exciting new works, as well as images from the 70s and the 90s, are instances of self-representation by contemporary Navajo Photographers. Their images locate Navajo/Native life and culture firmly in the here and now – present tense, first person."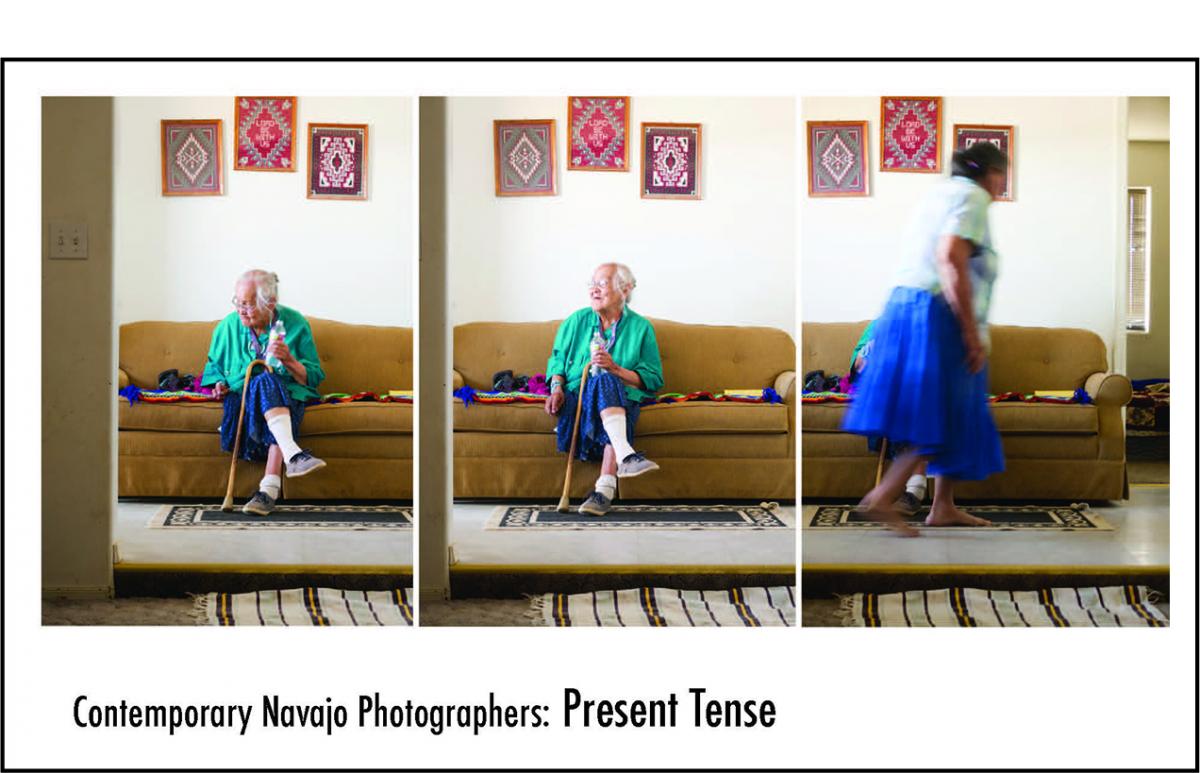 Exhibition postcard, featuring detail of Untitled by Andrea Ashkie)