Maxwell Museum Blog
Post Date:
Wednesday, April 18, 2018 - 10:00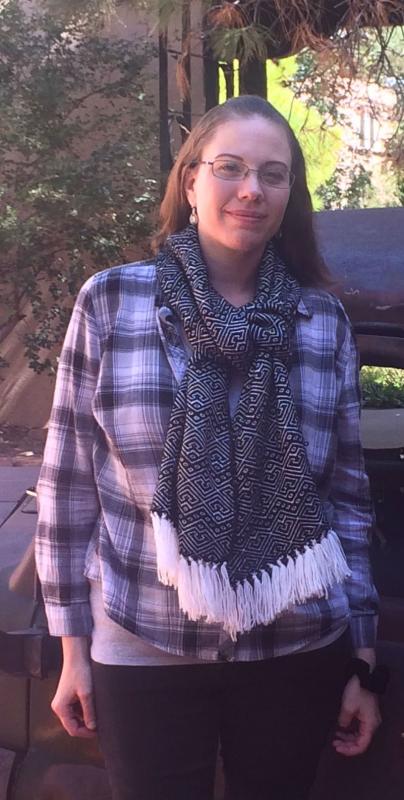 Kat Gonzales (McCoy)
Home town: Albuquerque, NM
Currently lives in Albuquerque, NM
Undergrad (when at museum), Major: Religious Studies and Comparative Literature
Currently working on MA of Theological Studies)
Sales Associate at the Maxwell store for 2 years
I am currently an Administrative Assistant.  I am also currently pursuing my Master's Degree.
Working in an academic atmosphere is really rewarding.  Learning new and exciting ideas and being able to communicate those ideas is really what working at the museum taught me. 
What advice would you give to current students?  Keep pushing yourself to finish your degree.  It's hard, it's stressful, but it's so worth it. 
I miss working at the museum so much! I'd love to come back as an employee!