Maxwell Museum Blog
Post Date:
Thursday, March 22, 2018 - 14:15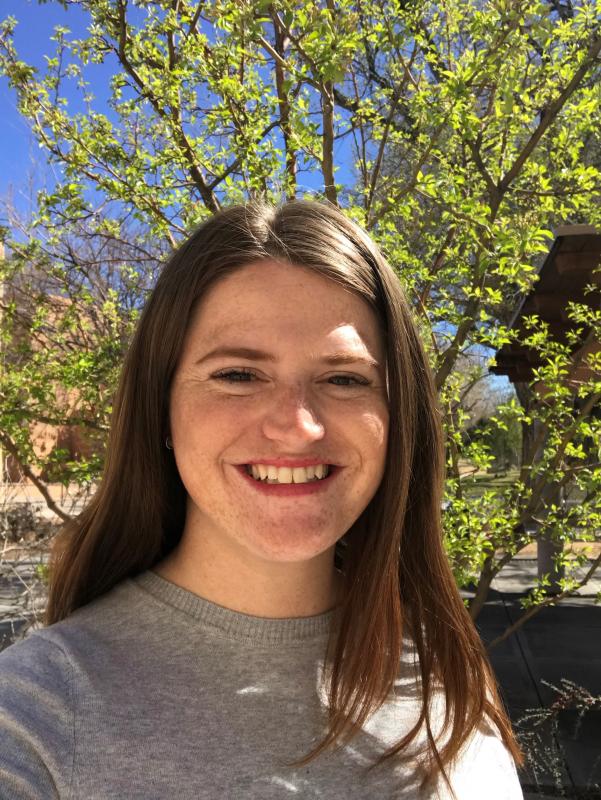 Maren Svare
Home town: West Bountiful, Utah
Currently live: Albuquerque, New Mexico
Undergrad/ Grad: Graduate student, Anthropology & Museum Studies 2012-2014.  In 2015 I was hired as a full time staff member.
Position at the Museum:  Store Associate 2012-2014 | Administrative Assistant and Store Manager 2015-present
How long working at the Maxwell:  Four years so far! I worked in the Maxwell Museum store for two years as a graduate student, and as a staff member I've been here for just over two years. 
What is your current position- where are you now in your career?
I'm the Administrative Assistant and Store Manager for the Maxwell Museum.  I'm enjoying learning about museum administration and have been really surprised at how much I like running a small business!  There is always something new to learn.  In some ways my job feels like a museum studies post-doc position because I'm always learning a little bit of everything about museum operations and what various departments do.
What skills did you learn at the Maxwell that brought success?
Listen and pay attention! Museums are inherently places of learning, and not just in the exhibit spaces.  Listening to staff members, curators, visitors, and vendors guarantees you're going to end up learning about all kinds of things.  The more you learn, the more you can work with different museum departments and get hands-on experience.   
What advice would you give to current students?
Whatever your job is, learn everything you can about it and work hard.  Make it your business to know as much as you can about your position, the overall operations of your workplace, and that every single person there knows you and how hard you work!  A huge part of today's job market isn't just who you know, it's who knows you and your capabilities.