-News-
posted-on: Dec 21, 2020 11:46am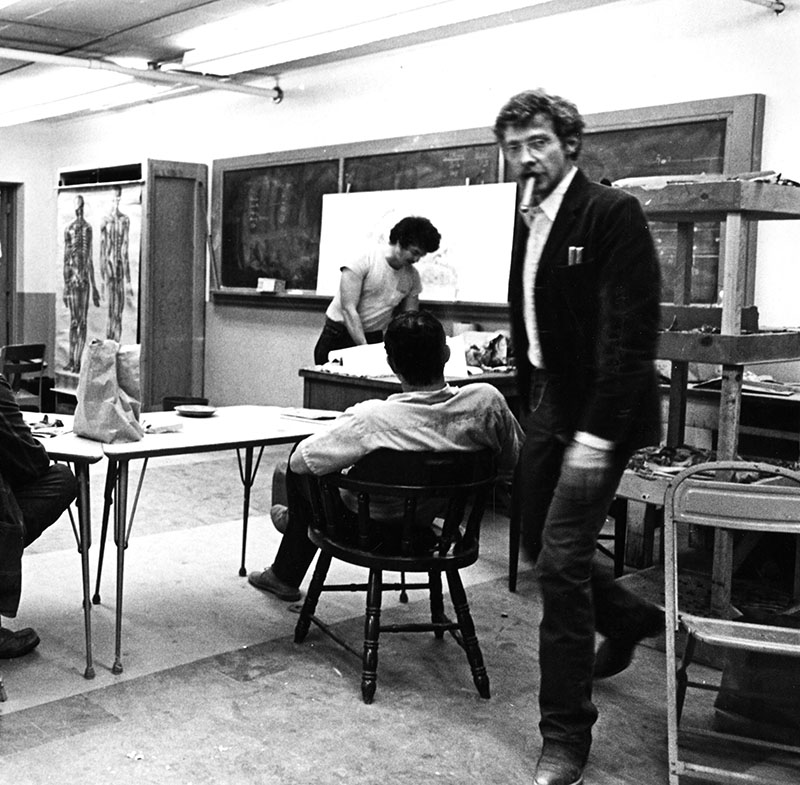 The Maxwell Museum joins our colleagues in the UNM Department of Anthropology in mourning the loss of Dr. J. Stanley (Stan) Rhine who passed away unexpectedly on December 13, 2020 at the age of 85.  Stan retired from a long and storied career in the Department and Museum in 1995. He had joined UNM in 1971 as an Assistant Professor of Anthropology and as the first Curator of Physical Anthropology, responsible for the care and documentation of the Museum's osteological collections.  
Dr. Rhine earned his PhD in Anthropology from the University of Colorado, Boulder in 1969 and 1978 was certified by the American Board of Forensic Anthropology, only the 18th person to receive such recognition.  A dedicated teacher and researcher, Stan established UNM as a center for forensic anthropology research. He established the Museum's Laboratory of Osteology strong relationship between the New Mexico Office of the Medical Investigator and Laboratory of Osteology that continues until today, preparing 679 forensic case reports between 1974 and 1990, often with input from his students.  In 1978, launched the museum's body donor program.
In a 1991 summary of his contributions, Stan wrote:
"There are those who think of forensics as mere 'mere application' & practically rather than theoretically oriented. This is true, but forensic anthropology has an additional 'bite' to it. One's findings are still subject to peer review, but in the context of court proceedings. In such a situation, one's observations & conclusions must be legitimate, supportable, & replicable since not only one's reputation & even the lives of others may hang in the balance."
Author of scholarly (Bone Voyage, 1998) and literary works, Stan published his most recent book Singing Mice, Talking Dogs, and Other Shaggy Dog Stories" in June 2020, and was a winner of the 2019 SouthWest Writers Contest for travel for his story "A Christmas Eve on the Road."
Stan Rhine leaves behind his wife, Sue Jimenez, cats Tux and Shadow, cousins, and many friends and admirers. A donation to the American Heart Foundation or a charity of your choice would be appreciated.