-News-
posted-on: Jul 20, 2020 10:45am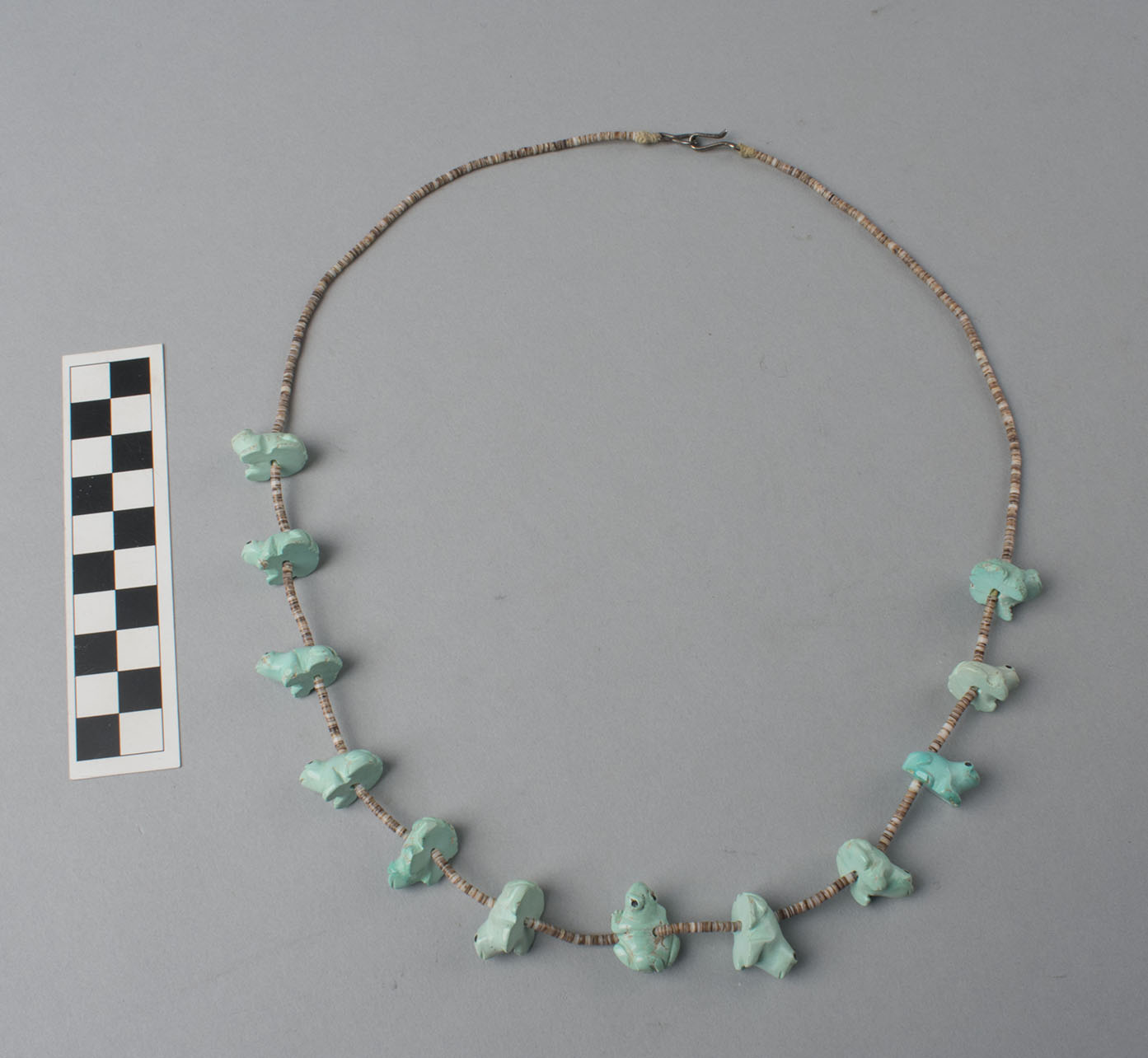 This Zuni necklace by David Tsikewa is made of twelve hand-carved turquoise frogs with black eyes of obsidian or jet, with a handmade silver hook and eye clasp. The frogs are strung with Olivella shell heishe or heishi (fine shell disk beads separating the frogs). This type of necklace became a popular tourist item starting in the 1930s.
 Made by the artist David Tsikewa, the necklace was purchased by Morton Sachs in Tucson, Arizona from trader Tom Bahti in 1969. Mary S. Sachs donated it to the Maxwell Museum in 1983. David Tsikewa (1915-1971) was a talented silversmith and carver from Zuni Pueblo. He married Mary Weahkee, the daughter of Teddy Weahkee, one of the original pioneers of Zuni traditional carving. David and Mary were both carvers; David was especially known for his bird carvings. He also carved other traditional and non-traditional animal figures, creating a wide menagerie of animals during his lifetime. Their children continue the tradition.
 Zuni carvers are well known for creating beautiful miniature animal and bird figures from natural materials such as stone, shell, or antler. Fetishes (small carvings with ceremonial purpose) have been made by Zuni people for centuries. Although commonly called a "fetish necklace," this term may be problematic or inaccurate for describing this type of necklace and other carvings made for sale. In this video from School for Advanced Research, Zuni leaders Jim Enote and Octavius Seowtewa discuss the use of the term "fetish" to describe various carvings: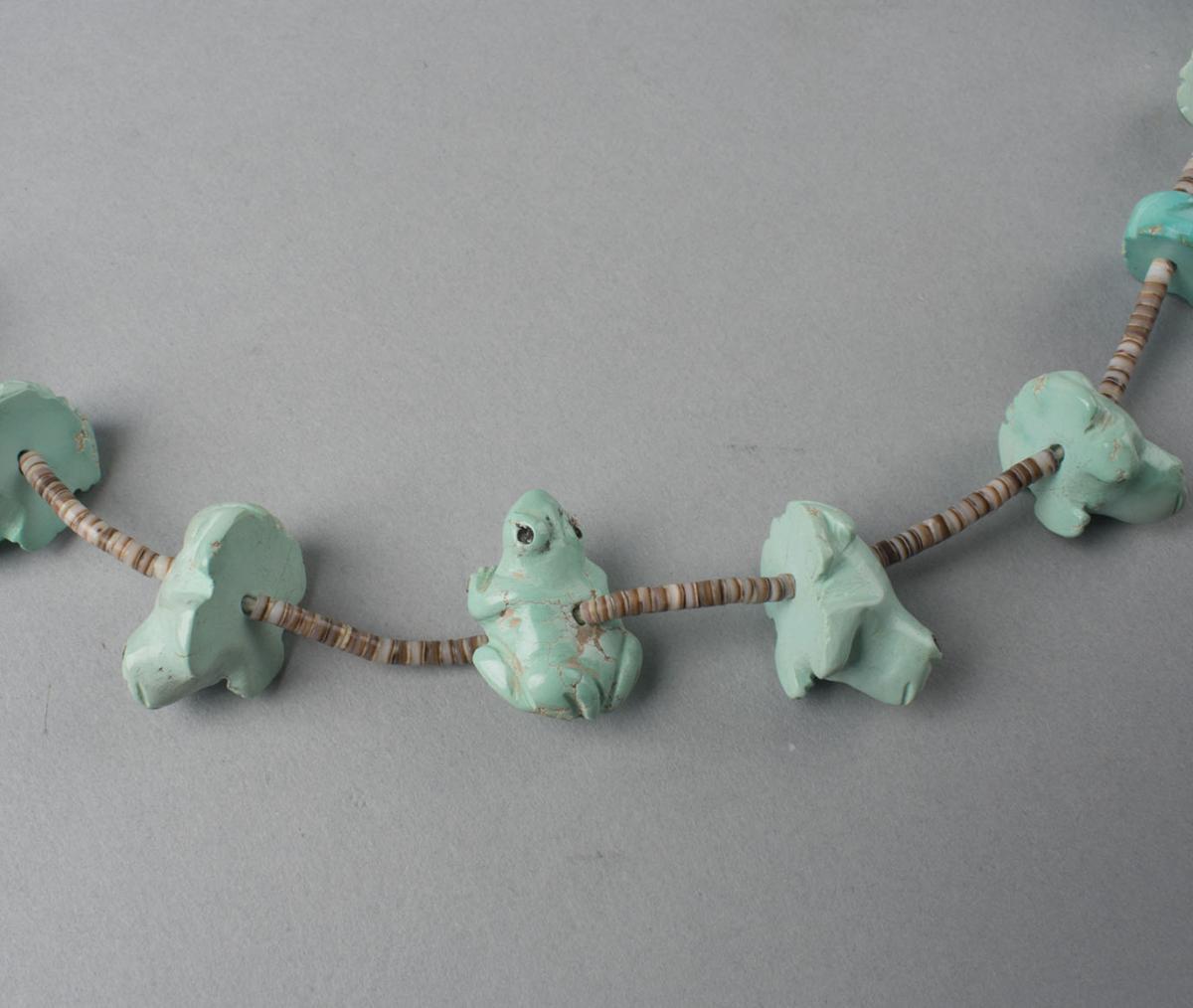 Further Reading:
Fetish Carvers of Zuni by Marian Rodee & James Ostler. Maxwell Museum of Anthropology, University of New Mexico, 1995.  The book is available for purchase at the Maxwell Museum Store.
Object: 83.32.7
Origin: Zuni Pueblo, New Mexico
Artist: David Tsikewa
Date: ca. 1960s
Culture: A:shiwi (Zuni Pueblo)
Collection: Ethnology
Post by Lauren Fuka