-Research-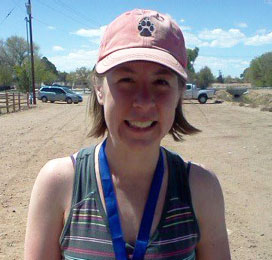 Researcher/s:
Erin N. Hegberg, Supervisory Crew Chief with the UNM Office of Contract Archeology and a doctoral student specializing in 19th century historical archaeology
Research Statement:
Erin is examining the relationships between material culture and identity, between local and regional identities, and between producers and consumers. During the 19th century, frontier New Mexico consumer relationships were charged with more than just economic convenience and reflected important social networks that were essential to the survival of Hispanic settlements. These relationships played a vital role in the formation and maintenance of modern Hispanic identity through the tumultuous changes of the Mexican and American Territorial Periods. Accordingly, she seeks to examine artifacts from four 19th century Hispanic residences to understand consumer relationships residents maintained with Puebloans, Apaches, Anglo-Americans, and others in order to acquire and use New Mexican plain ware ceramics and other imported mass-manufactured goods.
Erin's research is supported by the National Science Foundation.