Maxwell Museum Blog
Post Date:
Monday, August 24, 2020 - 16:00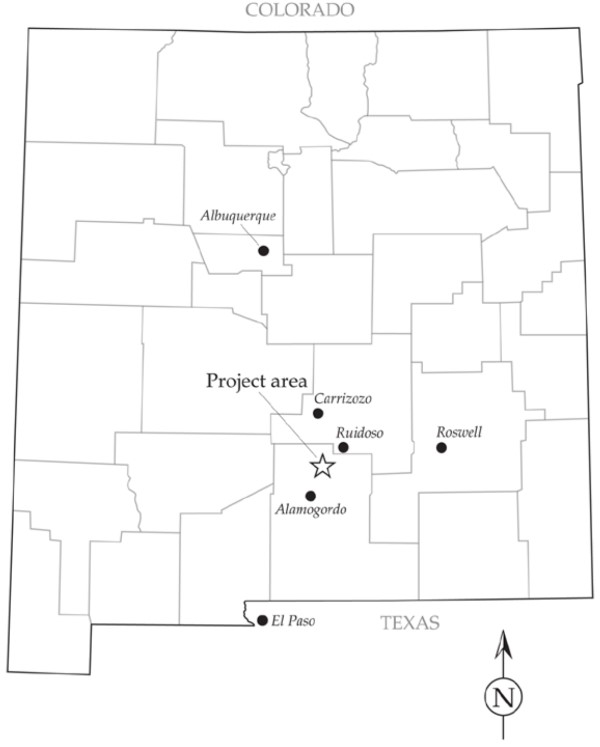 The Abajo De La Cruz Site (LA 10832) and Late Prehistory in Northern Otero County, New Mexico
By: Regge N. Wiseman
Introduction:
In 1972 the New Mexico State Highway Department asked the Laboratory of Anthropology, Museum of New Mexico to conduct archaeological salvage excavations at several sites along U.S. Highway 70 in the vicinity of Bent, New Mexico (Figure 1). Bent is between the towns of Mescalero and Tularosa in north-central Otero county. The formal name for the project was the Bent Highway Salvage Project. The highway department project designation was F-021-1(13), 6.2 Miles East of Tularosa-East.
The fieldwork took place between August 28 and December 7, 1972. Rather than test a number of sites, most of which had been severely disturbed by earlier versions of U.S. 70, the work focused on the two sites that would be most affected by the new construction. These sites were the Abajo de La Cruz Site , the subject of this report, and LA 10835 (reported in Wiseman 1991).
Read the Full Article Here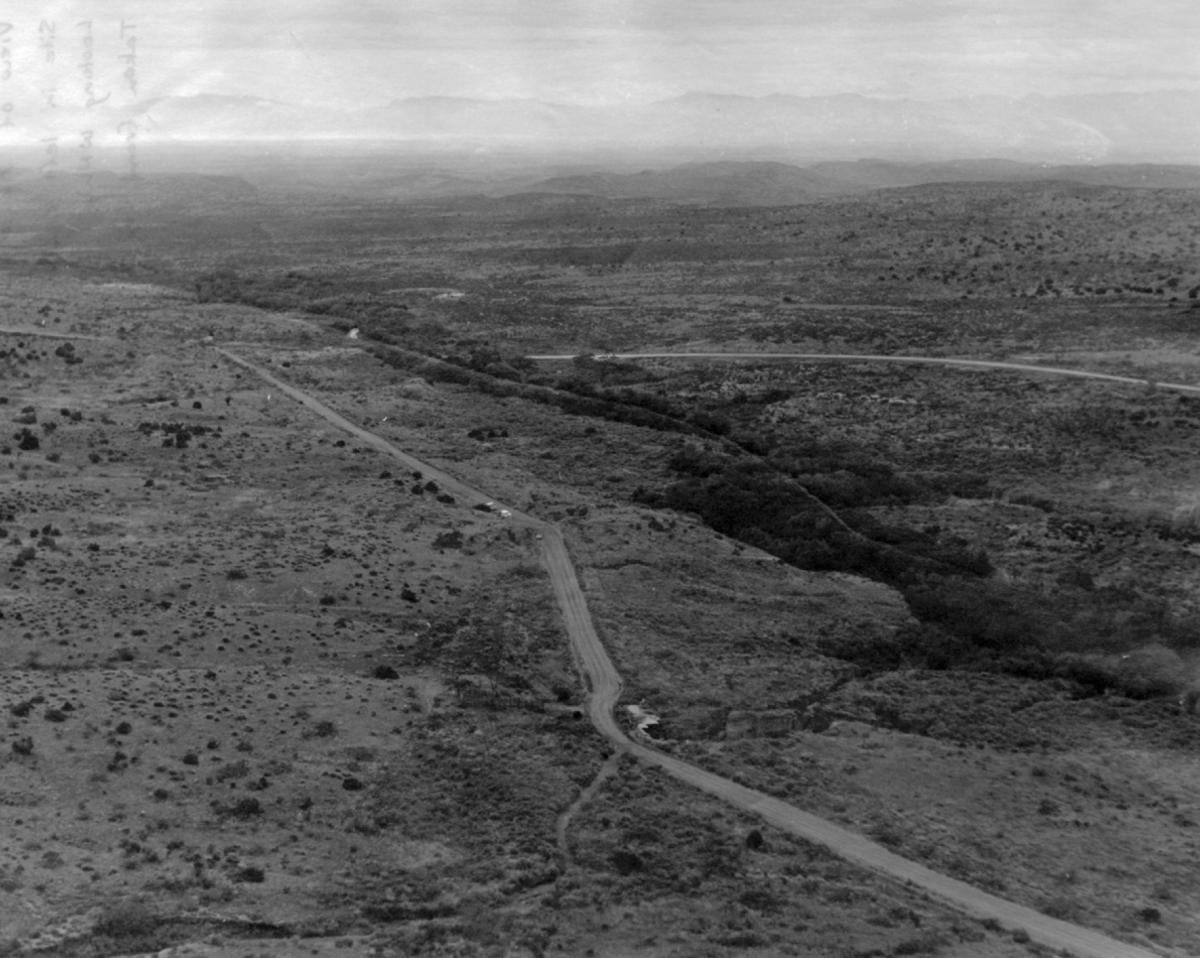 (Figure 2) View of project area from top of Round Mountain, looking west. LA 10832 is located at the bend in Old Mescalero Road in the left center of photo; vehicles are parked at the site.