Maxwell Museum Blog
Post Date:
Monday, October 5, 2020 - 15:45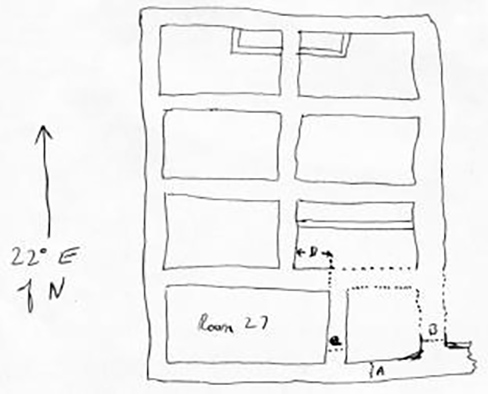 The Maxwell Museum Technical Papers series edited by David Phillips presents rich research reports on archaeological field projects and analyses of the collections they generate. Reports can be downloaded for free at https://maxwellmuseum.unm.edu/research/technical-series
We are pleased to announce a new addition to the Maxwell Museum Technical Series. Volume 35: Pottery Mound: The 1958 Field Season by Jean H. Ballagh, with contributions by Ellen Daigh Hebertson, is the fourth report summarizing the results of one of UNM's many archaeological field schools at the site of Pottery Mound (with Technical Report 2: 1954; TR 8: 1955; TR 10: 1957). The authors of what is assuredly not the last report summarizing many years of UNM work at this important site, performed the massive service of synthesizing and summarizing the data contained in more than 37 student notebooks from the 1958 season, which focused on rooms on the western portion of the mound.
Training students to keep accurate records is an important component of any field school experience. Taking advantage of the rich information contained in dozens of handwritten notebooks is less common. In this volume, complete with student plans and drawings, Ballagh does just that, and continues to add to our knowledge of this important site.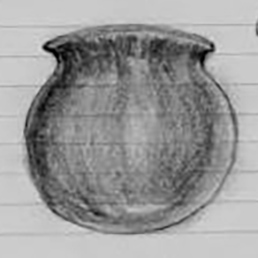 Student sketch of vessel from Room D3 L2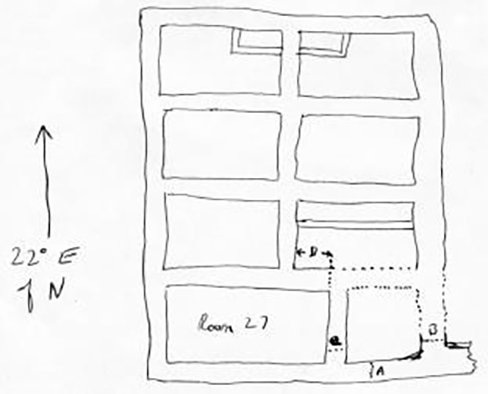 Student sketch of D1 room group