Maxwell Museum Blog
Post Date:
Tuesday, March 6, 2018 - 11:30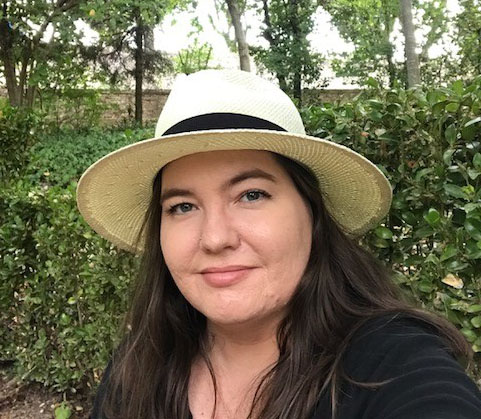 Angela Hart 
Home town: Albuquerque, NM
Undergraduate: International Studies/ Women's Studies 
Education Program with Amy Grochowski
Assists Amy Grochowski, the Curator of Education with booking school programs and docents, writing curriculum for the museum's educational trunks and helping out with summer camp.
Angela's prior experience as a Tour Coordinator at Las Golondrinas has been very valuable in scheduling programs, working with docents and teachers, and providing logistical support for the k – 12 education program. Her knowledge of Spanish colonial history has made a great contribution to program and resource development. Angela's knowledge of world cultures and her experiences traveling around the world has enriched and enhanced our programming on world culture.  Her positive attitude and pleasant demeanor has been a pleasure when working with her.
"Working at the Maxwell Museum has given me a wonderful opportunity to make a positive impact on the many students who visit the museum. I am also given the chance to observe the workings of a museum education department, which is valuable since I hope to continue to work in the museum field."