Maxwell Museum Blog
Post Date:
Friday, September 16, 2022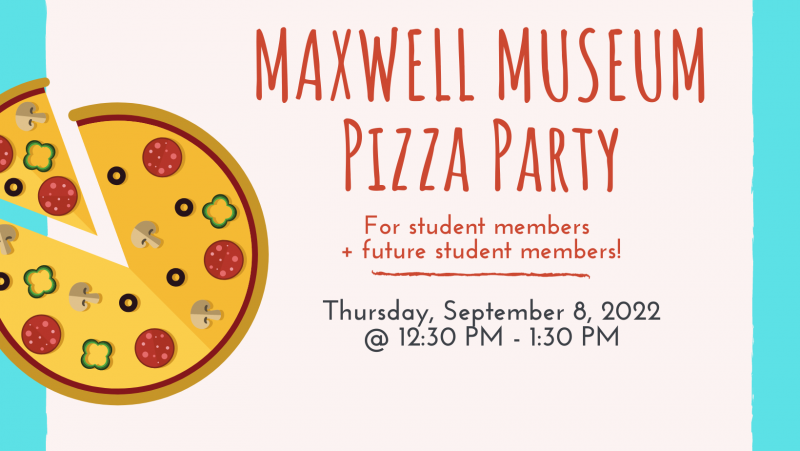 According to Merriam-Webster, a "member" is simply "one of the individuals composing a group." But at the Maxwell, we are on a mission to recognize our museum members – and, in particular, our student members – for what they truly are: the core building-blocks of our institution's identity and future.
As such, it was an honor to have over a dozen current student members (and a handful of prospects) join us for a "Pizza Party" in our sunny courtyard last week. The occasion offered hot, gourmet pizza and cold, freshly made limeade as well as a chance for folks to meet each other, relax, and interact with some of the Maxwell staff. Moreover, members were informed of our upcoming concert featuring DJ Randy Boogie, DJ Garronteed, and MC Ekym (the third and last installment of our Courtyard Concert Series), reminded that they enjoy 20% our Museum Store, and invited to our student member-only Spring 2023 field trip to an archaeological site with a Native cultural guide (details to be determined). 
For us, the benefits of these types of gatherings are many. But most importantly, perhaps, is yet another opportunity to move forward with our 2020-2023 Strategic Plan, and operationalize, one of the "Three R's" in our vision: Realizing community. As such, we invite you to learn more about our different membership levels, and to join us as we celebrate who we are and create the future, together.
---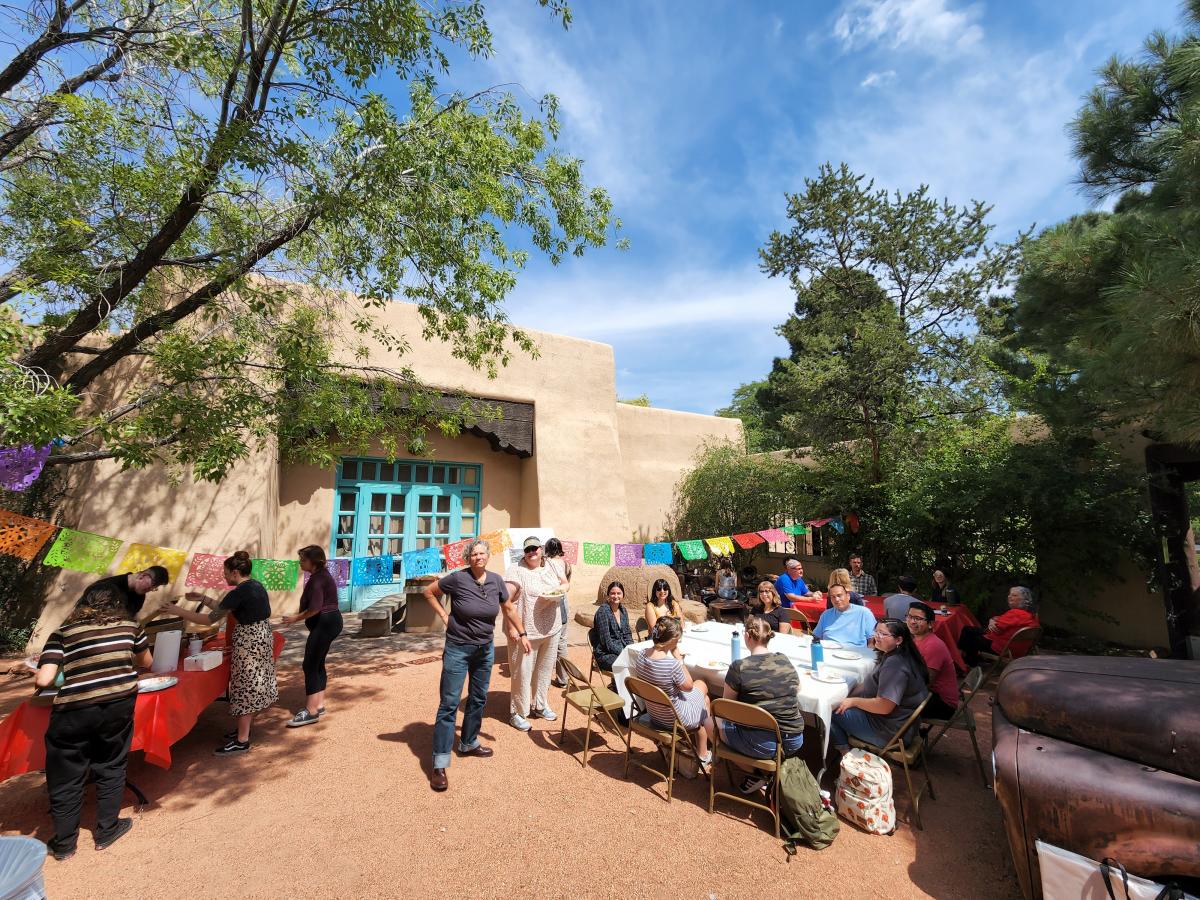 Photo credit: Julián Antonio Carrillo