Maxwell Museum Blog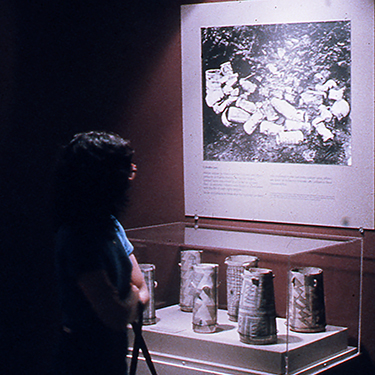 In the nearly 50 years since the Maxwell Museum of Anthropology has been in its present location, the Museum has hosted approximately 150 temporary exhibitions. Over the next few weeks, we will look back at some of them.
Shown in 1983 at the Maxwell Museum before traveling around the country, The Chaco Phenomenon was one of the Museum's most ambitious exhibitions. It was developed under the leadership of J.J. Brody (Maxwell Director from 1973-1984) and Guest Curator Robert H. Lister (then former Director, Chaco Center) and grew out of the long-term collaboration between UNM archaeologists and the National Park Service, whose Chaco Center has been located at UNM since 1970. A grant from the National Endowment for the Humanities funded the exhibition, which featured 280 artifacts from the Maxwell, National Park Service, the American Museum of Natural History, and other collections, along with photographs and architectural reconstructions. Over four years, the exhibition was seen by tens of thousands of visitors in Denver, Fort Worth, Lubbock, Boston, Los Angeles, and New York.
The exhibition catalog and a draft of the funding proposal for the exhibition found in the Maxwell Archives reveal exhibit themes that remain remarkably current today. Beyond introducing audiences to Chaco archaeology and the communities that lived there, the exhibition sought to examine social complexity and ecological vulnerability, to inform visitors about contemporary Puebloan descendants of Chaco's ancient residents, and to address the ongoing threats of large scale resource extraction (then coal, now gas and oil) to the region's historic landscape and sacred sites.
Reference:
J.J. Brody, 1983, The Chaco Phenomenon. Albuquerque: Maxwell Museum of Anthropology, University of New Mexico.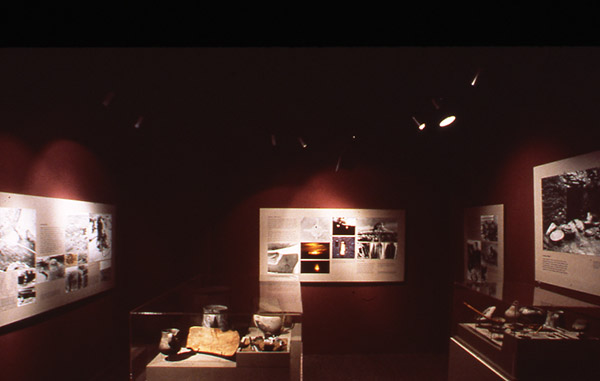 Chaco Phenomenon installation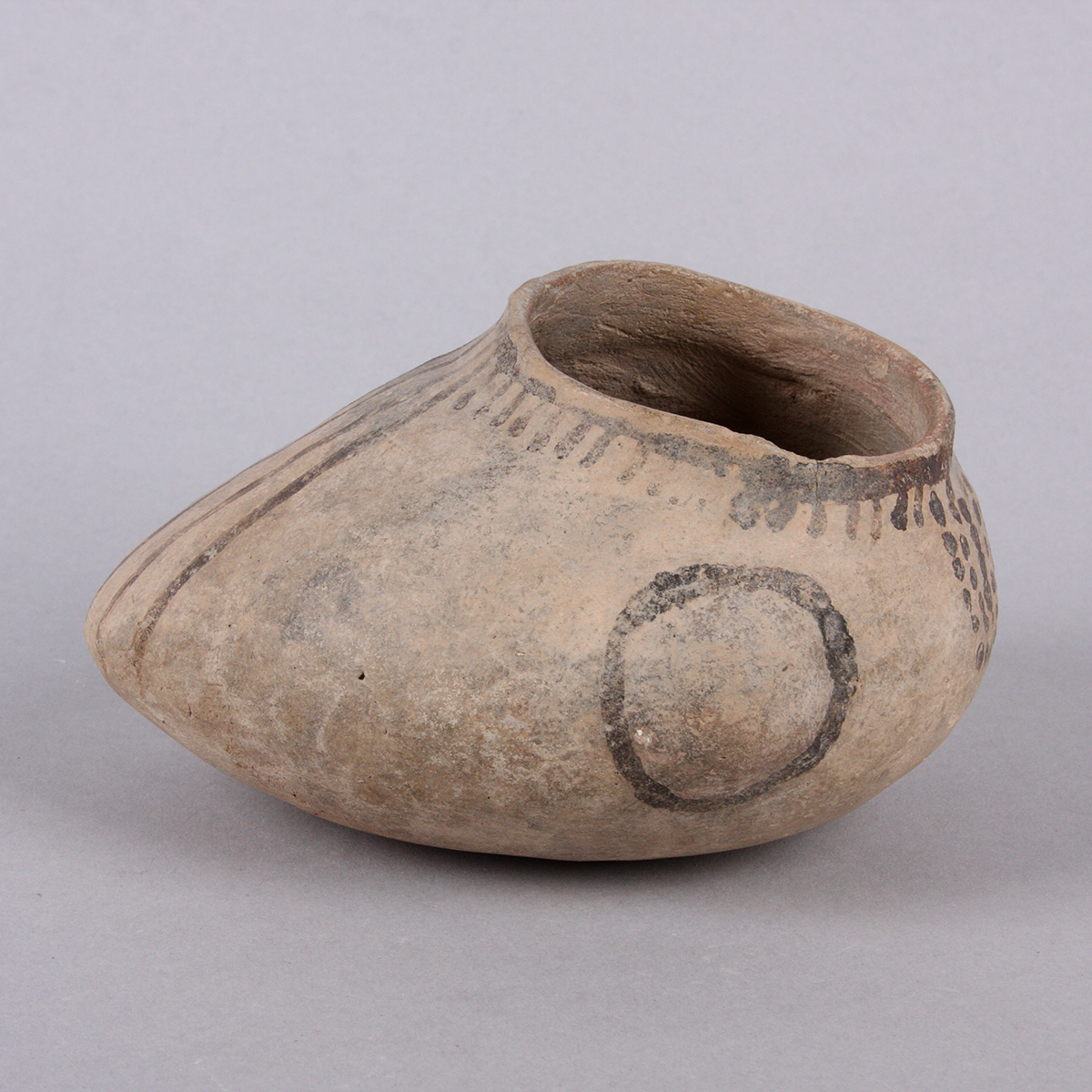 MMA 71.1.7 Early pueblo duck pot, provenience unknown.