Maxwell Museum Blog
Post Date:
Monday, September 21, 2020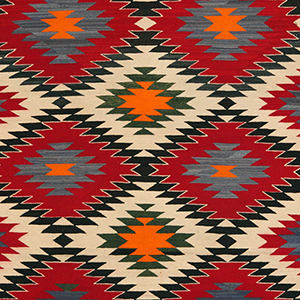 In the nearly 50 years since the Maxwell Museum of Anthropology has been in its present location, the Museum has hosted approximately 150 temporary exhibitions. Over the next few weeks, we will look back at some of them.
Woven Stories: Navajo Weavers in a Changing World," co-curated by Catherine Baudoin and Gwendolyn Saul, opened in September 2012. The exhibition featured mid-20th century Navajo textiles from the Maxwell Museum collections and historic photographs of the Navajo Nation taken by John Collier Jr. in the 1940s. With support from the Ortiz Center of Intercultural Studies, the curators brought textiles and photographs to Window Rock, AZ where they shared them with Navajo weavers and other community members. The themes of the exhibition emerged from these discussions and the insights generously shared by Gilbert Begay, Anita Hathale, Marie Julia Joe, Rosie Ann Joe, Bonnie Yazzie, Helen Antonio, Roseann Willink, Helen Willink, Marie Yellow Hare, Rosie Begay, Marie Begay, Liza Doran, Eunice Kahn, Clarenda Begay, and the staff of the Navajo Nation Museum.
Weaver Anita Hathala was commissioned to make a rug for the exhibition (now part of the Maxwell collections). It depicts the Twin War Gods, Naayéé' Neizghání (Monster Slayer) and TóBajishchíní (Born-for-Water).  Hathale described its significance: "In a way, this rug represents everything that is good, and for peace and harmony. It is for beauty all around us and the stars represent the heavens. There is the Big Dipper, the little dipper, the Coyote Star, and the North Star."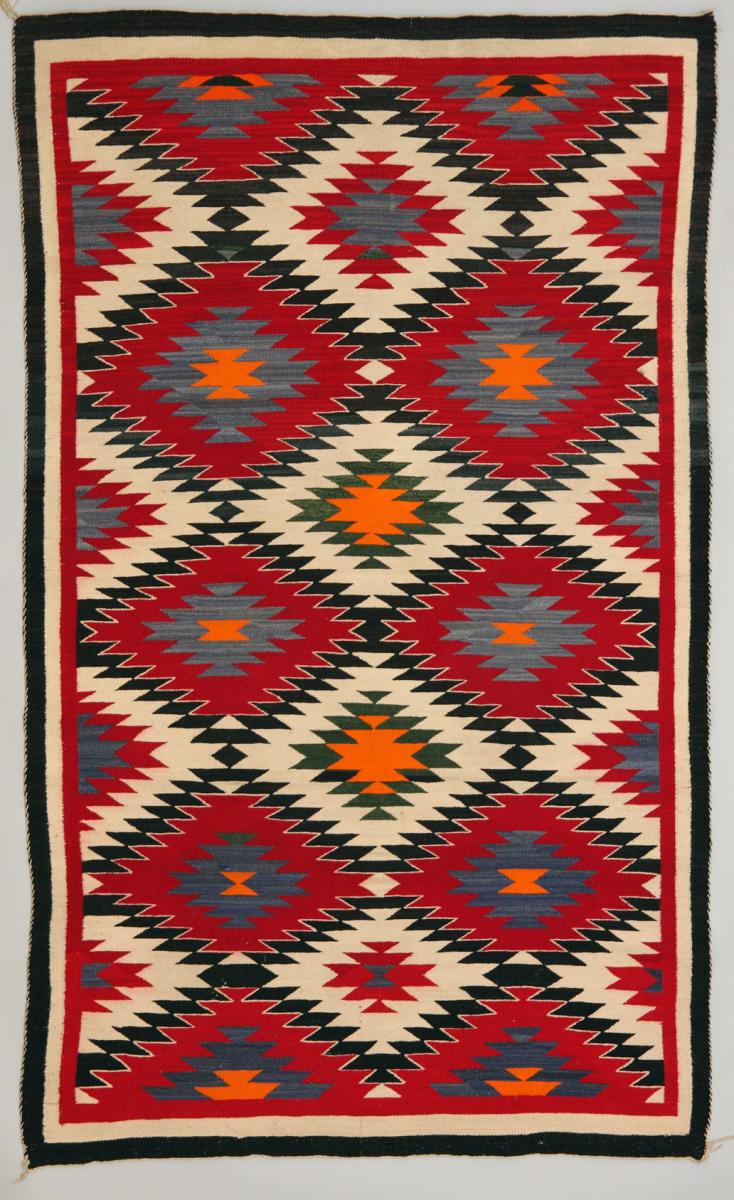 Red Mesa Eye Dazzler (74.30.2)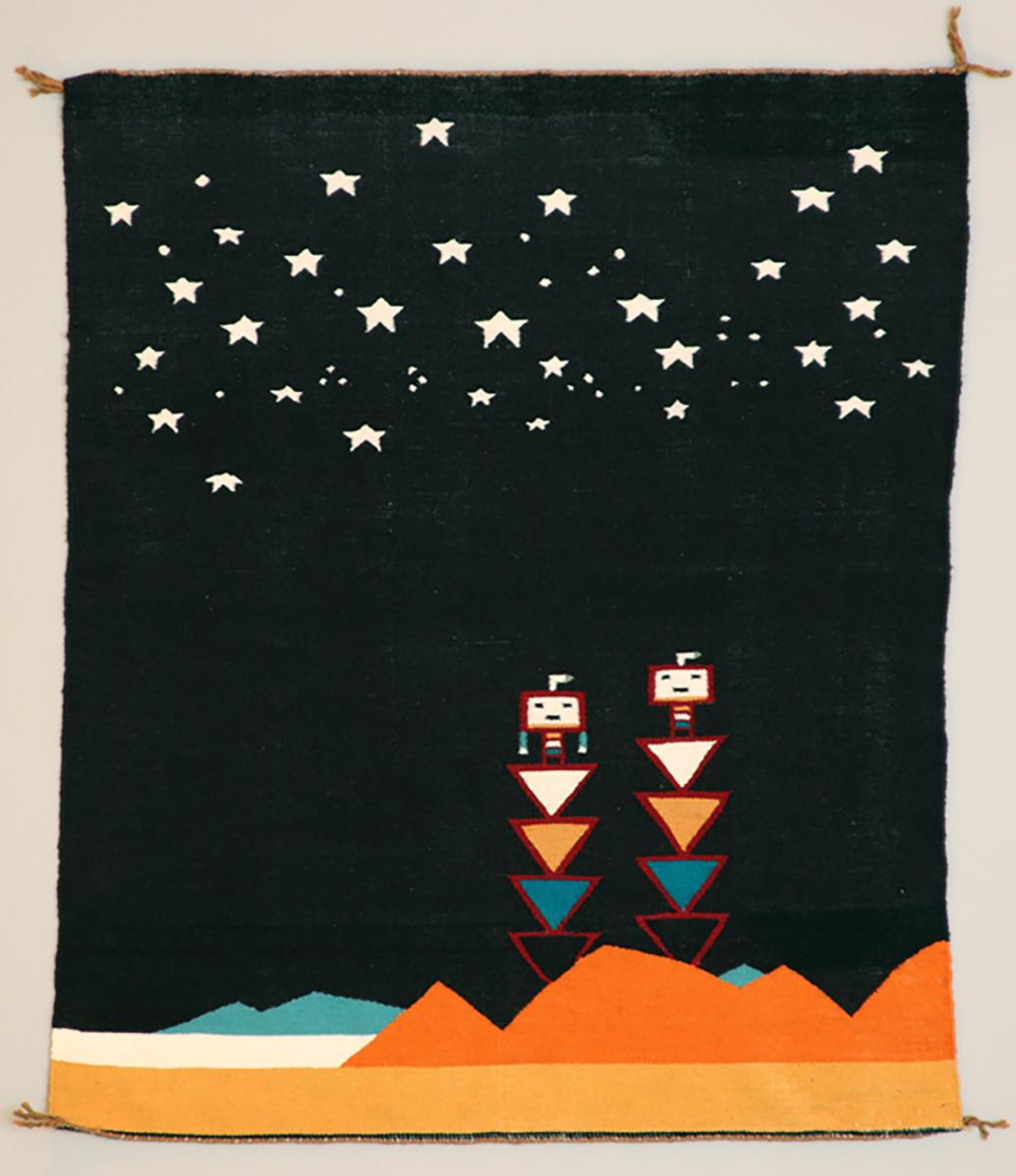 Twin Gods by Anita Hathala (2012.143.1)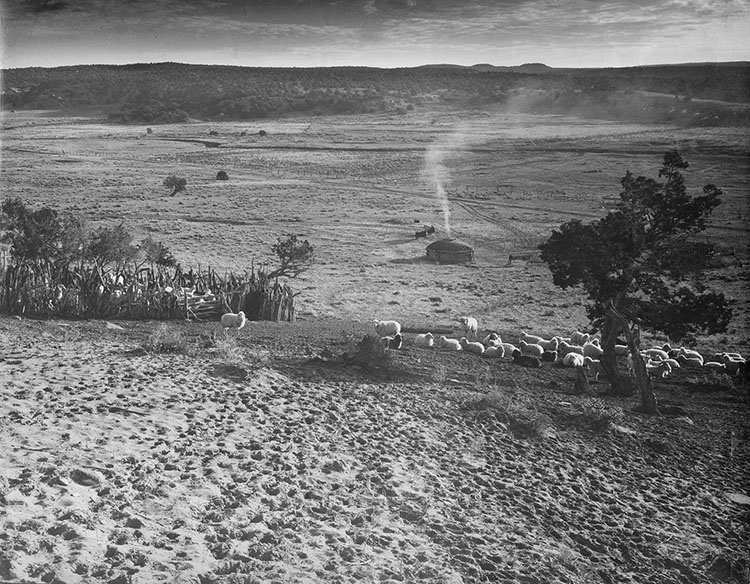 Landscape of the Navajo Nation, John Collier, 1948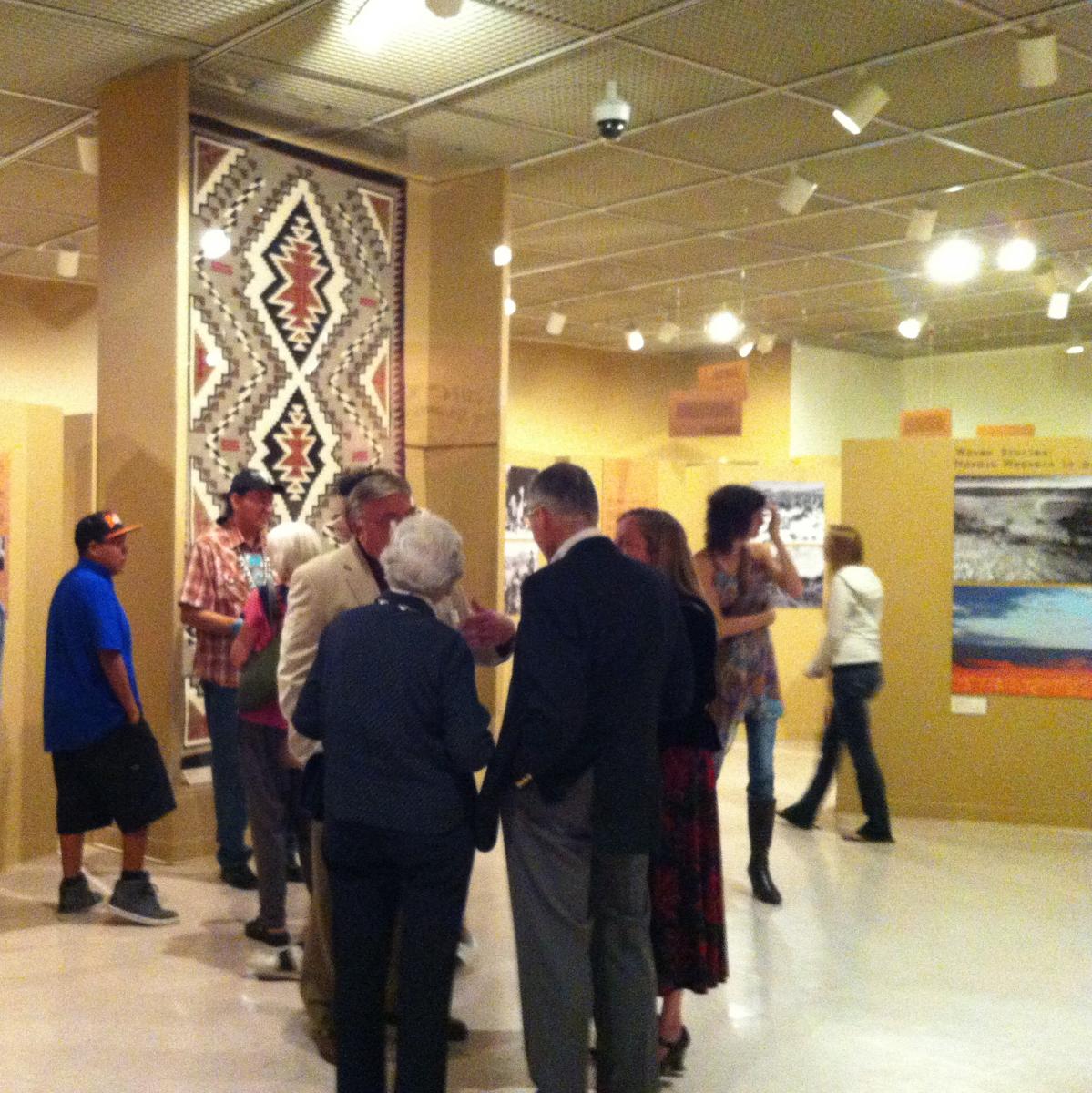 Exhibit opening